FIRE HAZARD
During this Coronavirus outbreak and the need to self isolate but also take exercise we're pleased to see that some of our visitors are spending time in and enjoying the woods but you need to be aware of the dangers of having fires. Fire can spread very quickly and get out of control. It is then very difficult to put out and will do enormous damage to the woodland and potentially destroy large areas.
Croydon Council (who own the woods) are very unhappy with unauthorised fires, so if you do light one, please keep it small and well away from trees and other vegetation with may catch light. Keep it under control and make sure that it is safely put out before you leave. The Friends of Littleheath Woods work hard to make and keep the woodland area a pleasant place to visit.
Please help us by being careful with fire.
If you are interested in finding out more about the work we do, please visit our website: folw.co.uk
With thanks. FRIENDS OF LITTLEHEATH WOODS
Working in Partnership with Croydon Council

Covid 19 Advice from Croydon Council
Please find attached the latest Covid 19 update notice that will be put up around our Parks and Open Spaces from today, Friday 3rd April. It is a reminder that people are encouraged to exercise in their local greenspace and avoid travelling distances and that Outdoor Gyms and play grounds remain closed.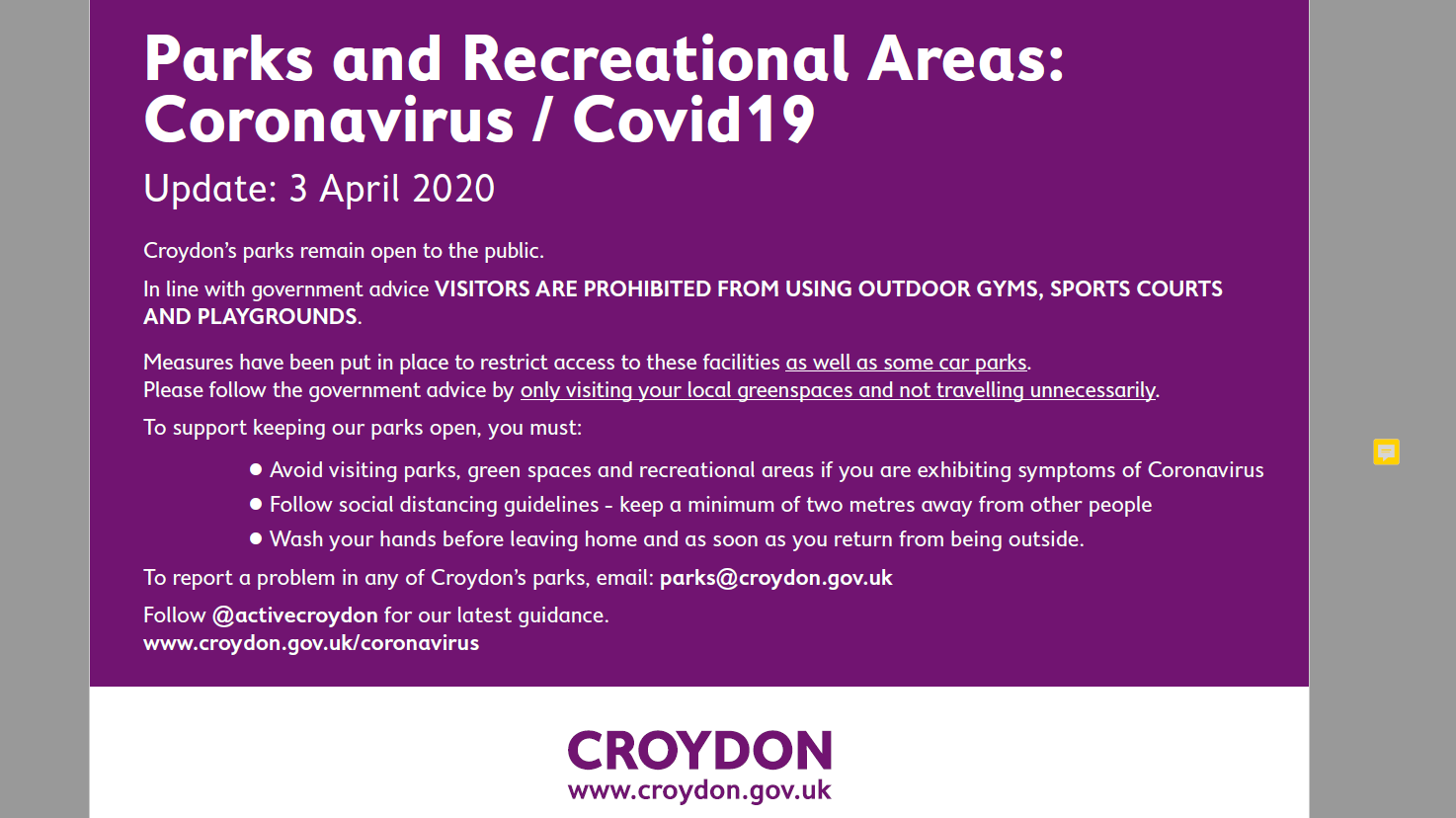 AGM News
Due to the Covid 19 outbreak we are postponing our AGM. Please continue to check our website for updates.



Walks
Due to the Coronavirus outbreak our programme of guided Walks is abandoned until further notice.